Spotlight
Research on Performance of Korea Positioning System for ARAIM Based Aircraft Landing Systems
관리자

|

2021-10-20 10:11:02

|

342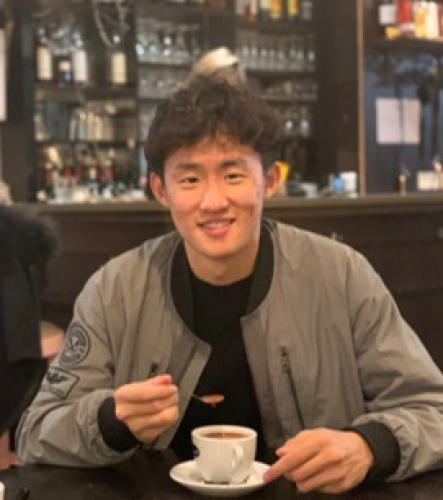 Gunhee Yi
Undergraduate Student
I am a senior pursuing a double degree in aerospace engineering and computer science. I have taken undergraduate courses such as satellite system and combustion engineering, following my interest in overall space technologies and particularly launch vehicles and earth-orbit satellites. Since last summer I am a member of Thrust, the newly founded department rocket club, for same reasons. I had done a research from last to this year in the GNSS Lab, on use of GNSS for assisting aircraft landings. I won a third place award with the same topic in an academic contest for undergraduates, held by The Korean Society for Aeronautical and Space Sciences. "Experience as many things as possible" being my motto, I have participated in several programs provided by the department, such as an exchange semester in France or a short summer camp in China. Outside our department, I have also attended the KAIST-POSTECH Science war as a school representative on AI games, and developed a tool that improves user experience on our learning management system.
About my research
Aircraft landing systems, which helps aircrafts to land safely in an instrument flight, is one of the popular fields where the global navigation satellite system (GNSS) is used. Conventional GNSS-based landing systems required additional resources such as geostationary satellites (for SBAS) or ground stations (for GBAS), due to lack of accuracy. But as more GNSSs and their satellites are introduced, it is anticipated that we can build a system where only the GNSS satellites are required. Europe and the US is already conducting related. researches.
South Korea has been promoting the establishment of its own GNSS for several years. The project, which was named as Korea Positioning System, has passed the validity test by the government and was confirmed. In these backgrounds, this research focuses on use of KPS on aircraft landing systems. The performance of each satellite which is required to meet the criteria, was deduced. The landing system was tested using a modified version of availability simulation tool developed by the GPS lab in Stanford, with a certain performance range and several KPS dispatch scenarios that were suggested in a prior research. The result pointed out that even if the KPS shows a performance equivalent to GPS, it is hard to satisfy the criteria around the Korean peninsula using only KPS and GPS. However if Galileo is used together with these two, the system could satisfy a higher criteria (level equivalent to GBAS) as well as the lower one (GBAS). With these results came a modified algorithm that maximizes availability. A following research to optimize satellite formation seems to be crucial as availability was highly influenced by the number and location of each satellites.